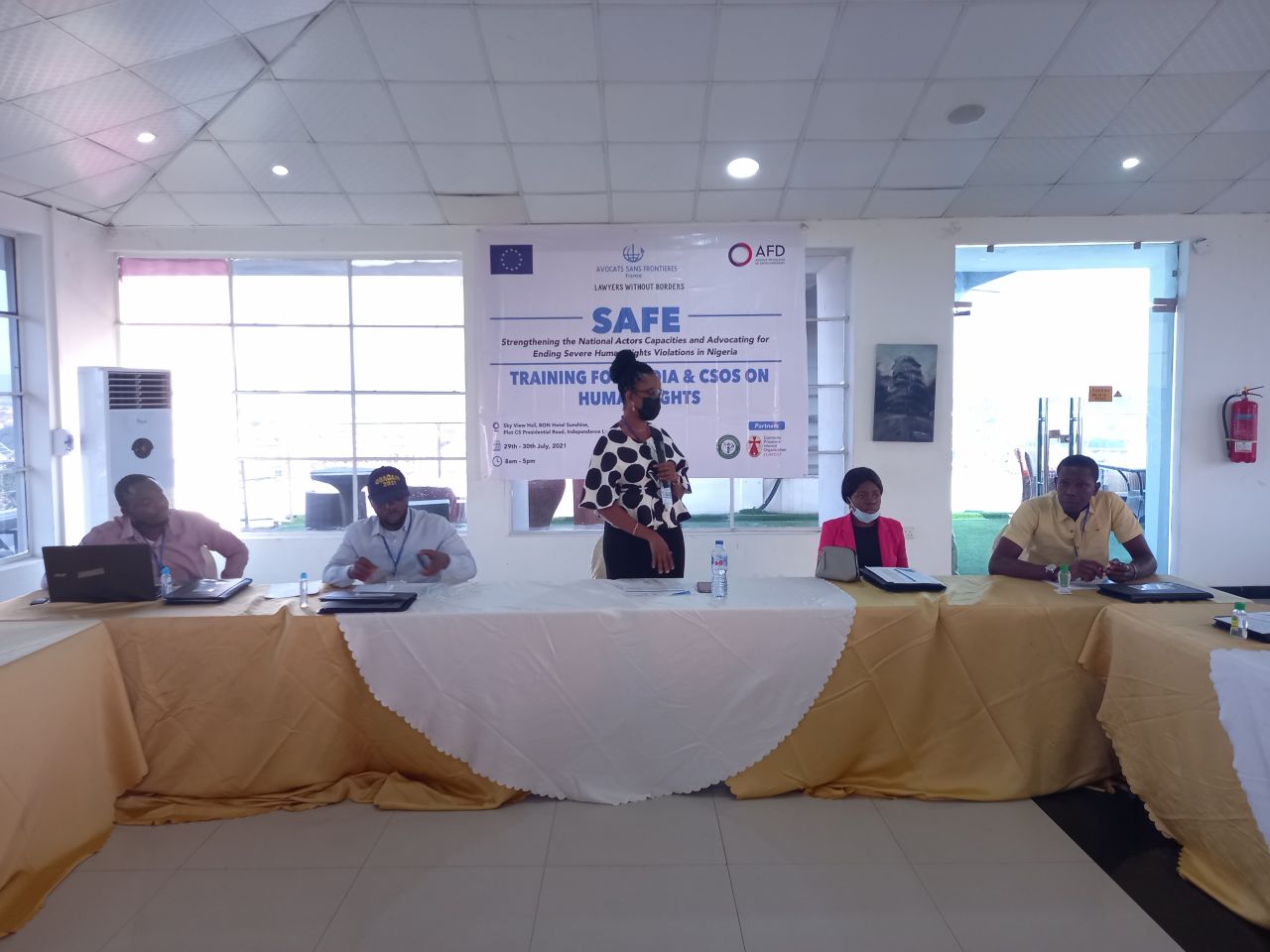 Torture, ill-treatement, arbitrary detention and extrajudicial killings are widespread practicies used by police all across Nigeria.
Police staff systematically enforce arbitrary executions, uses torture as a mean to obtain confessions from suspects and almost always resort to bribery and extortion.
Moreover, public security agents also practice arbitrary detention, justified by the necessity to combat Boko Haram. They use this practice as an opportunity to arbitrarily arrest human rights defenders, leading members of civil society organizations and journalists in blatant breach of national legislation on the freedom of information.
Torturing practices by police staff and other state security agents make use of« torture cells », i.echambers used for interrogational torture. It has been reported in various states police stations. The absence of punishment for such acts translates into a lack of confidence from Nigerians towards the police. It has a rising reputation of being the enemy of the people.