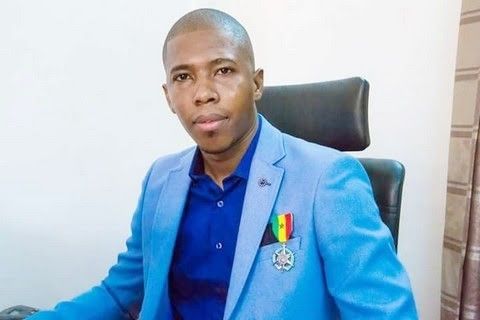 In February, you could discover the interview of Fousseyni Maiga, the coordinator of the ProFOTO project "Promotion of the fundamental rights of detainees and application of legal instruments for the prevention of torture in Mali", in our last Newsletter.
Today, we offer you the full text!
Learn more about our projects through our field teams.
3 questions to ...Fousseyni Maiga, coordinator of the ProFOTO project in Mali :
1. ASFF: Why did you choose to work at ASF France?
Fousseyni: As a communicator, I carried out a study for the UN mission on the national information and communication system on human rights. During this consultation, I had the privilege of working with the National Human Rights Commission and conducting a diagnosis of all the actors in the sector. This is how I learned about ASF France's activities and I was immediately seduced by its approach and the spirit that underlies each of its activities. The ProFOTO project is an opportunity for me to join the ASF network and to discover new horizons, while having the opportunity to rub shoulders with eminent specialists in the field of human rights.
2. ASFF: Which part of the project is particularly important to you?
Fousseyni: The human dimension of the project. Detention in Mali is like an obstacle course. People in detention are considered as "sub-humans" who do not deserve any particular attention. Reminding the actors in the penal chain, as well as the authorities, of the rights of people in detention is the best way to guarantee a minimum of dignity in our prisons and to prevent acts of torture.
3. ASFF: Is there anything that has particularly struck you?
Fousseyni: Rigour and anticipation are the two elements that impressed me in the functioning of ASF France. I was impressed by the working method, marked by courtesy and collegiality, but also by the humanism of all the staff.