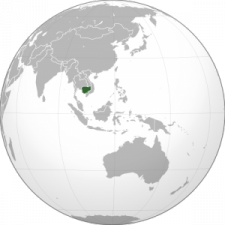 The REACT project, which began in November 2018, is being implemented in Battambang Province, Cambodia. This project is part of a partnership with two Cambodian actors: a civil society association, Banteay Srei, and an institutional actor, the Provincial Department of Women's Affairs (DPAF). The REACT intends to strengthen the rule of law in Cambodia for a society that protects the rights of women and girls. More specifically, the REACT seeks to contribute to the promotion and protection of the rights of women and girls, including their right of access to justice, and to the
reduction of gender-based violence (GBV) in Battambang province.
The aim of the project is to promote access to justice for women victims of GBV by providing them with adequate care and to raise community awareness about women's rights and the violence they suffer. To do so, the project operates at different levels - at the provincial, district and village levels - and addresses a variety of actors, whether they are actors of the penal chain, associative actors or community members.