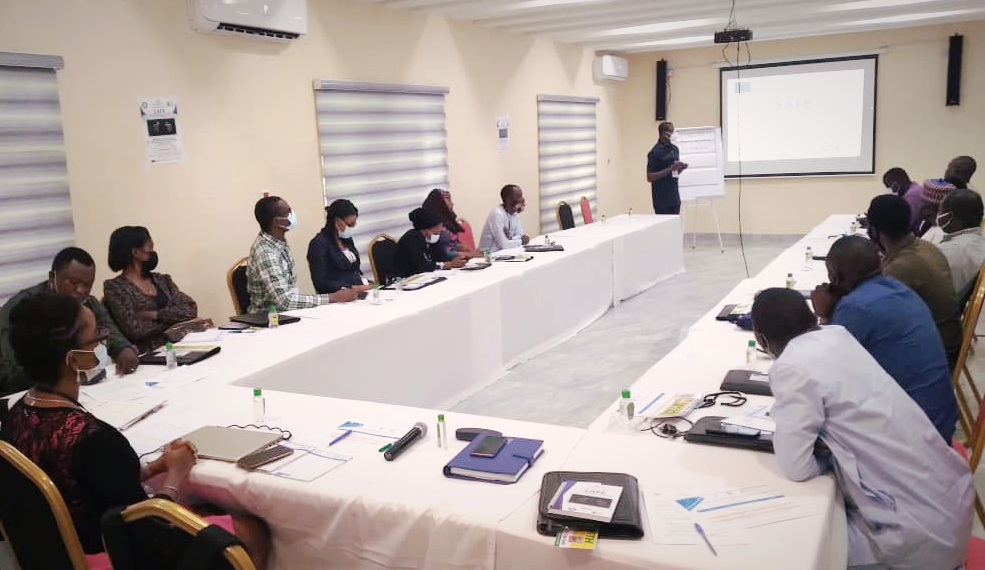 In 2019, ASF France launched the SAFE project in Nigeria, aims at ending serious human rights violations perpetrated by State security agencies with impunity.
In Nigeria, police personnel regularly carry out summary executions of persons accused or suspected of crimes, use torture as a primary means of investigation and practice extortion almost systematically ("torture rooms" have been identified in police sections in various states).
State security agencies also resort to arbitrary detentions, often justified by the fight against the Boko Haram group, and also used against human rights defenders, leaders of civil society organisations (CSOs) and journalists, in violation of the national Freedom of Information Act.
In October 2020, the #EndSARS social protest movement (named after a controversial police unit) brought together thousands of Nigerians to denounce police oppression and brutality, reflecting the lack of public confidence in the police's ability to protect them. The police are seen as the enemy of the people.
Organisation of a situation room: an innovative space for dialogue between the police and CSOs
A situation room was organised on Thursday 3 March 2021 in Abuja. It brought together 29 participants from the police force and CSOs. The aim was to establish an open dialogue between these key actors involved in the prevention, investigation, prosecution and punishment of torture, inhuman or degrading treatment, arbitrary detention and extrajudicial killings.
Participants had the opportunity to discuss short and long term strategies to ensure the accountability of law enforcement agencies in order to ensure respect for human rights and public confidence in the police authorities.
This situation room, with its wide range of views, aimed to create a platform for collaborative discussion between the police and CSOs, and to develop recommendations for implementation in order to strengthen the dialogue on good practice and information sharing.
Second mission to Kaduna: Media and CSO capacity building and advocacy
In March 2021, the head of the ASF France office in Nigeria, Angela Uwandu, and her assistant went to Kaduna for a one-week mission that included the organisation of a capacity-building session for CSOs and the media, and meetings with local authorities as part of our advocacy actions.
Thus, from 22 to 23 March, the second training session for the media and CSOs took place in collaboration with CAPIO. It brought together 20 participants, members of CSOs working on human rights and journalists and bloggers dealing with justice and security issues. The latter were equipped in monitoring, project management and fundraising, documentation and reporting of human rights violations in the field.
The training material was printed and distributed so that participants could replicate the training in their professional sphere and thus build the capacity of other national actors.
From 24 to 25 March, the mission continued with an advocacy activity aimed at raising awareness of the SAFE project among stakeholders and obtaining their cooperation in the organisation of upcoming activities in Kaduna, such as the planned training for security agencies and the roundtable activity planned for April 2021.
Meetings were therefore held with key actors, including the Correctional Service, the Ministry of Justice representative, the Nigerian Bar Association and the Legal Aid Council of Nigeria. It was also an opportunity to discuss with these actors the need to address human rights violations by state security agencies.