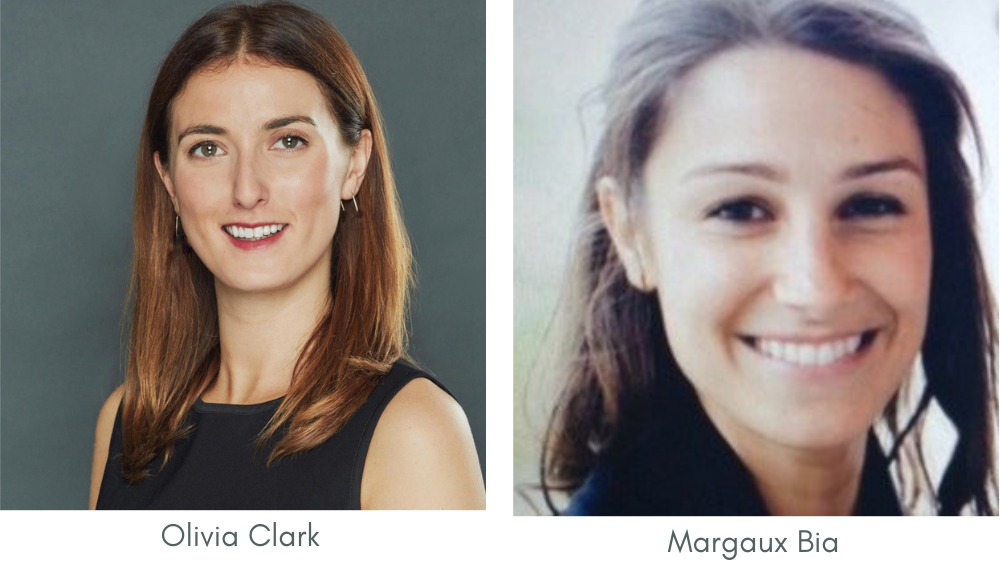 International law firm DLA Piper provides pro bono legal support to ASF France to accompany asylum seekers in Samos
"Access to justice is essential to help asylum seekers in Samos rebuild their lives. In an article in The Lawyer titled "Women and the pandemic: Pro bono in a refugee camp," Olivia Clark and Margaux Bia of the international law firm DLA Piper reflect on their pro bono assignments at ASF France's Samos Legal Centre, where they went several times between 2019 and 2020. They emphasise how concerning the situation on the island is, especially for pregnant women.
Since July 2019, DLA Piper lawyers have been supporting the work of ASF France's Samos Legal Centre on the island of Samos, Greece, through the deployment of pro bono lawyers on the ground. Headquartered in London and with 77 branches in 31 countries, lawyers from across Europe have volunteered, including from London, Edinburgh, Manchester, Madrid, Amsterdam and Brussels. Prior to the pandemic, the lawyers were deployed to support our team of staff and volunteers on the ground to provide legal advice and to prepare and accompany asylum seekers, particularly those in vulnerable situations. They also assist us with family reunification cases and outreach workshops for LGBTQI individuals and women.
"We have worked with an incredible team of lawyers from ASF France, successfully filing urgent applications for interim measures before the ECHR to support pregnant women and their young children. As a result of these applications, we helped women and their families, as well as other vulnerable people, to be transferred from Samos to Athens, where they can access appropriate medical care and safe accommodation. Conditions in the camp are appalling - pregnant women have no regular access to food and water, they regularly sleep in makeshift tents on a rocky hillside, and there is very little access to proper health care. "Margaux Bia, human rights lawyer at DLA Piper.
"At the end of a long day, the situation may seem overwhelming. But I was struck by the unwavering commitment of ASF France's lawyers to helping asylum seekers. ASF France not only provides legal support, but a sense of hope, limited as that may be. In just a few months, they have created a space where asylum seekers feel safe to simply sit back, have a cup of coffee and an informal conversation. "Olivia Clark, a human rights lawyer at DLA Piper.
The Greek island of Samos is home to the Vathy camp, one of the most overcrowded refugee camps in Europe. Currently, more than 3,800 migrants live in the camp, which has a capacity of 678 people. The island is experiencing an access to justice crisis, with very few lawyers to provide assistance and support to refugees who live in unsanitary facilities and lack access to basic rights such as housing, sanitary items, education, and health care. In addition, asylum seekers are subject to a geographic restriction whereby they are prohibited from leaving the island until their application is reviewed, which can take up to two years.
Since January 2019, the Samos Legal Centre has provided legal assistance to over 1,600 beneficiaries. In 2020, despite the pandemic and the confinement imposed by the Greek government, our team on site, supported by national and international legal experts (including Greek lawyers), was able to provide direct support to more than 600 migrants in their legal procedures (36% of which were women). In the same year, 28 requests for provisional measures for 40 people in vulnerable situations were submitted to the European Court of Human Rights, while 16 requests for family reunification were processed.
We are thankful for the commitment of DLA Piper which, despite the difficulty of the current situation, continues to support our actions from a distance.
The Samos Legal Centre project is supported by Samos Volunteers, Aid Hoc, Help Refugees/Choose Love, the law firm DLA Piper, the foundations Pour un Autre Monde (PAM Foundation) and Yo and Anne-Marie Hamoud, the Henkel Group and private donors.