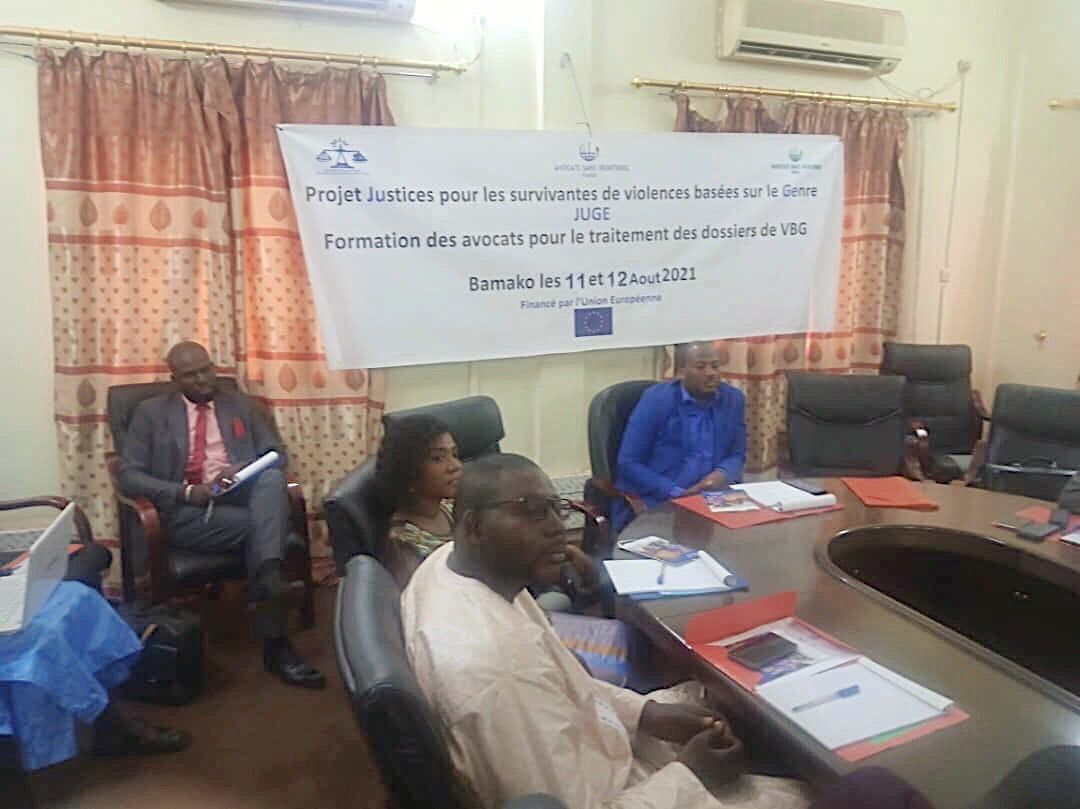 According to UN Women, more than 35% of Malian women are victims of sexual violence at least once in their lives. In this difficult context, the JUGE project aims to achieve specific changes in behavior to fight against impunity for gender-based violence (GBV) and contribute to the eradication of this violence. The changes are intended to focus on the attitude of the authorities, the actors of the penal chain and the civil society.
A training session on gender-based violence (GBV) took place on August 11 and 12 in Bamako, in order to ensure an effective and serious management of GBV victims by justice actors.
This training was led by experts from our partner NGOs ASF Mali and WiLDAF. It allowed us to strengthen the capacities of 20 lawyers, giving them the tools they need to manage and support survivors as well as all aspects of legal procedures. It also aimed at building a network of specialized lawyers.
The participants were lawyers who had already participated in the training of actors in the criminal chain and new lawyers involved in the defense of human rights.