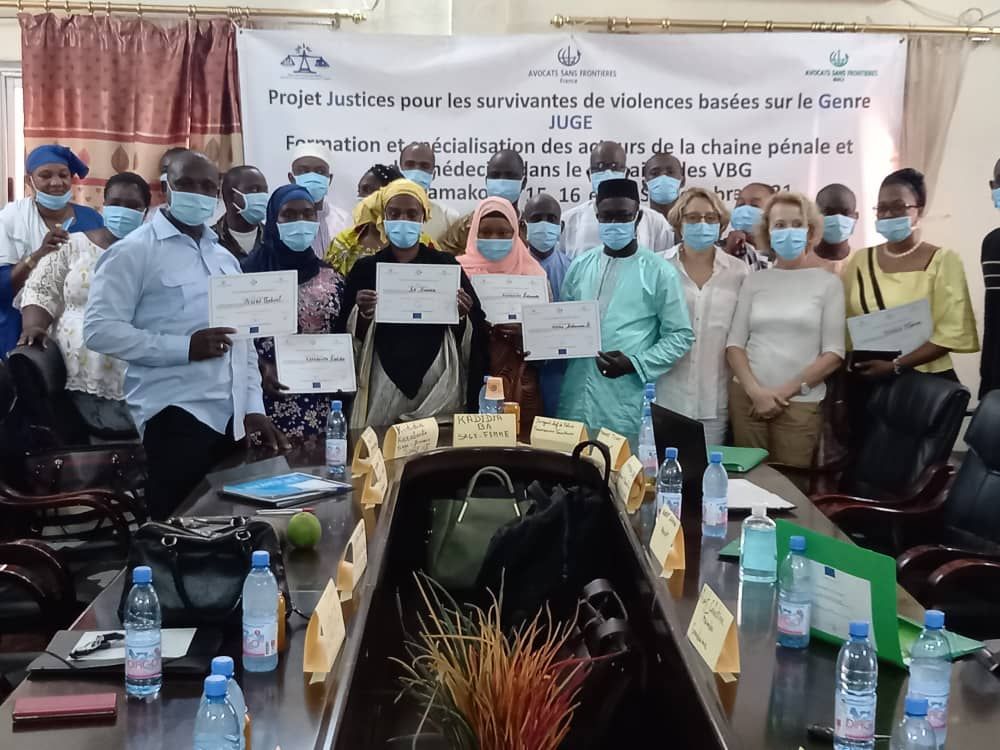 From September 14 to 22, 2021, two ASF France volunteers traveled to Bamako, Mali, to conduct a training session on gender-based violence (GBV) for the criminal justice system and doctors
Training of penal chain actors and doctors on GBV
This three-day training, held from September 15 to 17, was led by ASF France experts accompanied by ASF Mali and WiLDAF co-facilitators and focused on the effective judicial treatment of GBV cases.
A total of 21 people (including 9 women) participated in this training, which aimed at bringing together criminal justice professionals and members of the medical profession and training them in the effective judicial treatment of GBV cases. The knowledge and professional practices of each of them were shared in order to create exchanges between the different professions, to understand the different constraints and expectations of each of them and to build areas for improvement.
Community Awareness
During the month of September, community awareness-raising activities, which are essential in the fight against GBV, were resumed. The goal of these activities is to raise awareness about sexual violence in conflict (SVC) and GBV, to fill the existing gaps in knowledge about women's rights and GBV and to promote survivors' awareness of their rights so that they can seek justice independently. The overall objective is to promote changes in mentalities and behaviors, which is a prerequisite for the full realization of women's rights and the end of GBV.
Three awareness sessions were organized and facilitated by paralegals mobilized by our local partner WiLDAF. These sessions allowed us to gather participants in order to identify ways to improve the fight against GBV.