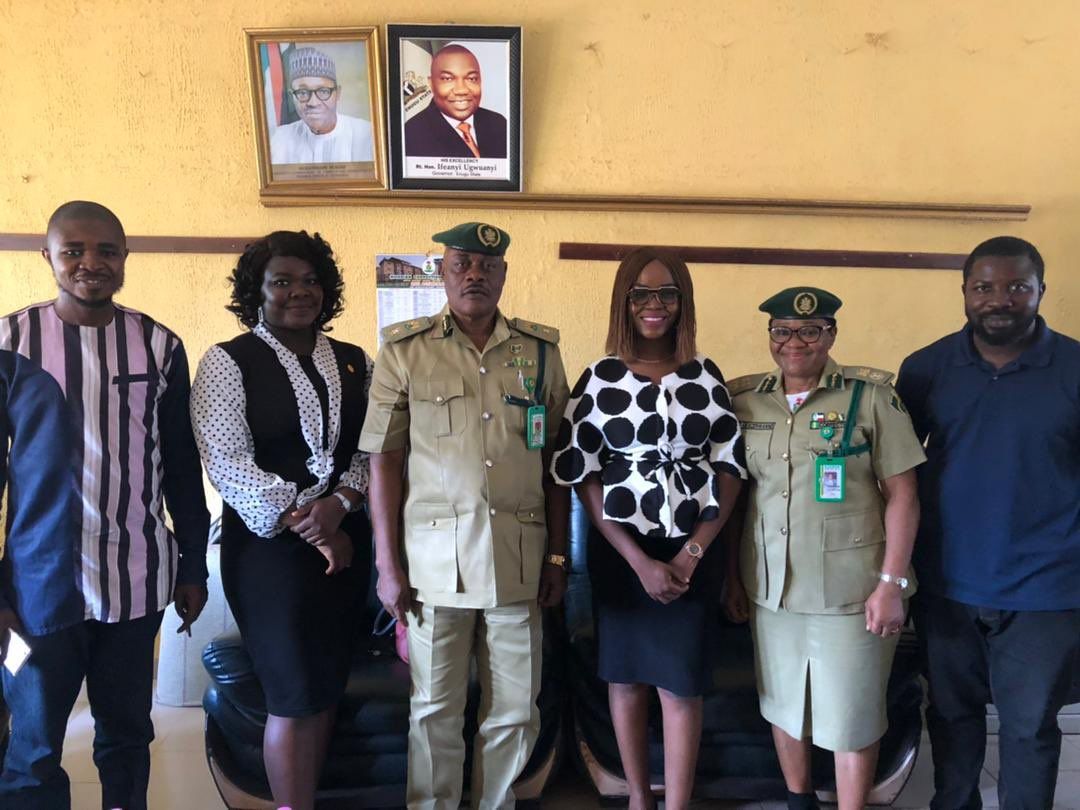 The week of October 26 to November 4 was dedicated to the implementation of the mission in Enugu, including training for security agencies, advocacy meetings and a roundtable discussion.
A training session was held November 2-4 for security agencies (police, military, the National Civil Defense Corps, and the Nigerian Drug Enforcement Agency), with the objective of strengthening their knowledge of human rights principles and standards regarding torture, inhuman and degrading treatment, and arbitrary detention and extrajudicial killings. Co-facilitated with our local partner CAPIO, this training enabled the training of a total of 25 participants from Enugu State.
In addition, a roundtable discussion bringing together stakeholders in the fight against torture (security agencies, key justice institutions in Enugu, CSOs and the media) was organized on October 29, 2021 with the objective of improving the coordination of stakeholders in the fight against torture in order to ensure respect for human rights and justice. Recommendations were made in this regard.
Finally, the SAFE project team took advantage of its mission to meet with several key actors in the fight against torture in Enugu, including representatives of prison staff, the Enugu State Police Command and the Ministry of Justice in order to sensitize these institutions on the fight against torture.