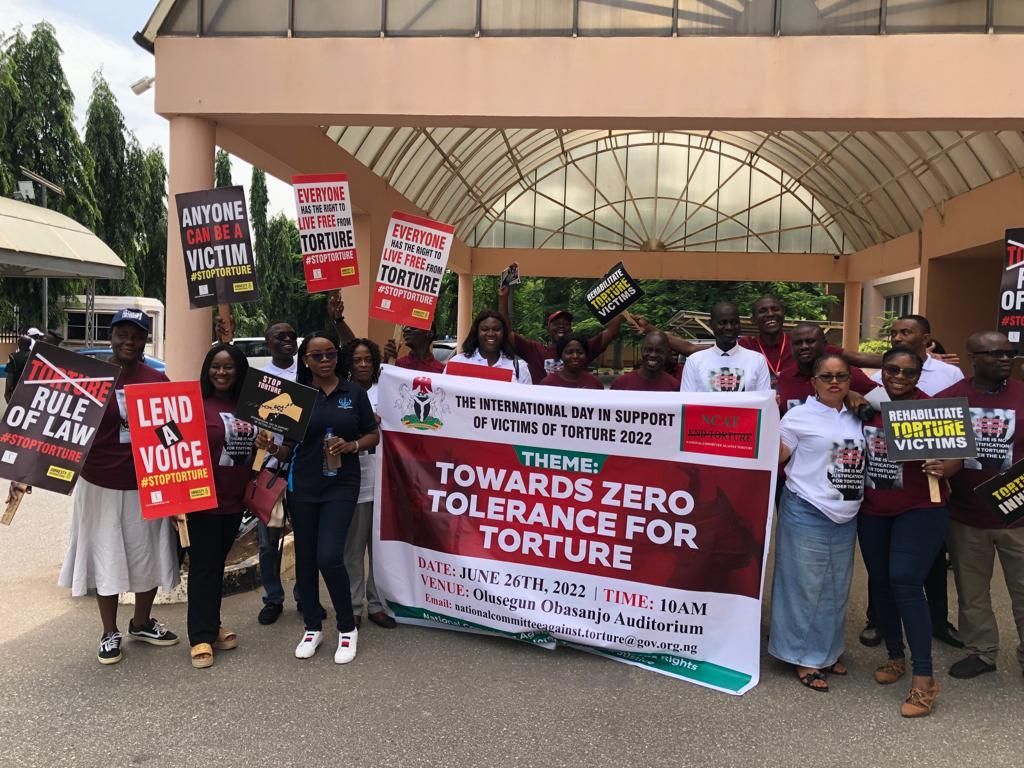 Dans la lignée de sa mobilisation et des évènements du 26 Juin, journée de Soutien aux Victimes de Torture, Angela Uwandu Uzoma- Iwuchukwu, Directrice du bureau d'ASF France au Nigéria, a participé à une marche de sensibilisation, organisée par le RoLAC (Rule of Law and Anti-Corruption), ce lundi 27 juin 2022 dans les rues d'Abuja.

Cette marche s'engage dans la continuité du travail d'ASF France au Nigéria, et notamment du projet ProCAT, de lutte contre la torture, soutenu par les Fonds de contributions volontaires des Nations Unies pour les victimes de torture.

En souhaitant que cet événement puisse mobiliser les citoyens, nous remercions toutes les personnes présentes !