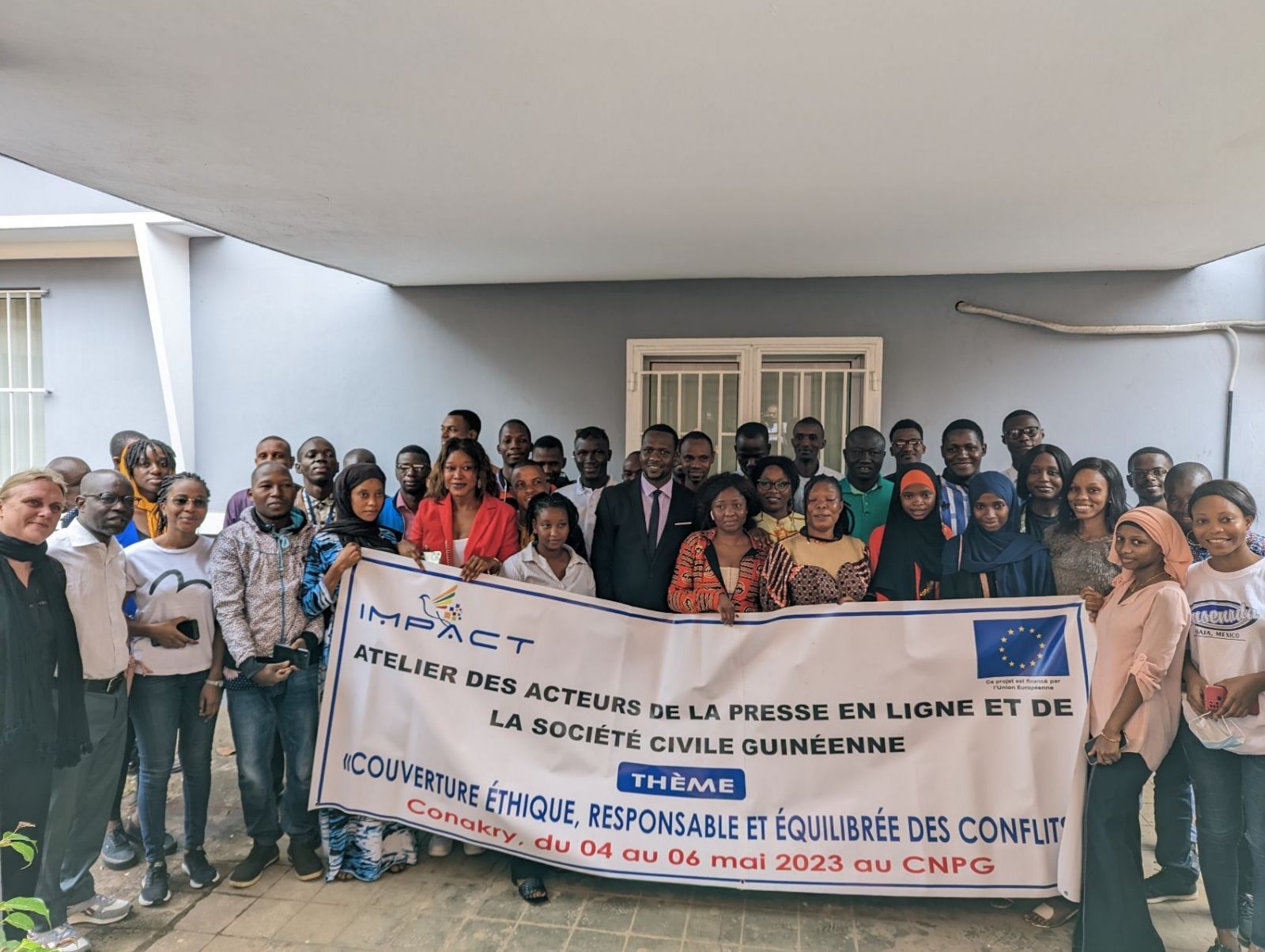 📌 Guinea, Conakry
📢 A new training activity of the IMPACT project, funded by the European Union, has been implemented in Conakry!
An expert from ASF France, Moussa Bayo, together with our partners: Danaïdes represented by Stéphanie Lamy and ABLOGUI represented by Alfa Diallo and Hady Balde, conducted two simultaneous training sessions on 4, 5 and 6 May 2023 on the legal and ethical standards that apply to media actors in Guinea with a focus on the principles related to the media coverage of the 28 September trial.
This training was provided to 50 Guinean media actors. A big thank you to all the participants for the rich exchanges that came out of it!