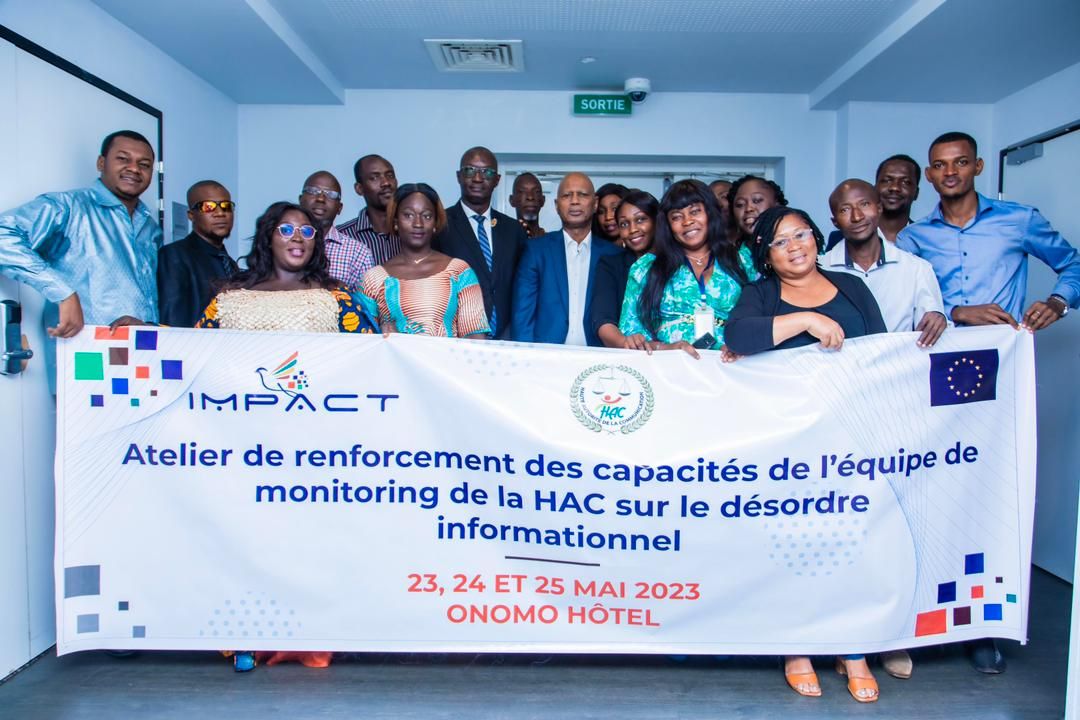 📌 Conakry, Guinea

📢 A new #training activity of the #IMPACT project, funded by the European Union, has been implemented in #Conakry!



Our partner the Association des Blogueurs de Guinée (ABLOGUI) represented by ALFA Diallo and Hady Balde, led a training session on 23, 24 and 25 May 2023 on information disorder and digital media monitoring.



The training was given to the 15 members of the High Authority for Communication's (HAC) monitoring team, with the aim of enhancing the knowledge of HAC staff on issues relating to information disorder through the presentation of tools likely to improve the system for monitoring Guinea's digital media.



Interesting and constructive exchanges took place and a plan to improve the monitoring system was discussed by the HAC during the training days.